Choose from our range of Beijing holiday packages below that each include your flights, accommodation, and often special bonuses like tours and free upgrades. If you can't find the package you're looking for, contact one of our friendly consultants on 2830 2899 and don't forget to ask about customising a package to suit your needs.
Looking for Beijing Holiday Packages?
We can't find any online Beijing holiday deals at the moment but one of our helpful Travel Experts can help you find what you're after! Send us an online enquiry or call us on 2830 2899.
Beijing Airport (PEK)
Flights from Hong Kong to Beijing will disembark at Beijing Capital International Airport.
Beijing Capital International Airport (PEK) is Beijing's main airport and the busiest airport in Asia. The airport comprises three terminals, one of which spans four stories and is the second largest terminal in the world.
Airport Accommodation: There are a number of hotels located in close proximity to Beijing Capital International Airport. Book your Beijing Airport accommodation.
Airlines that fly to beijing
Airlines that offer cheap flights to Beijing from Hong Kong include:
For more information on Beijing holidays check out our Beijing travel guide.
Looking for more than just a flight? A Beijing holiday package includes flights, accommodation, and often other extras like tours or car hire. View our holiday packages to Asia.
The capital of the most populous country in the world, Beijing is a powerhouse city with a vast history and a promising future. Fast paced and forward thinking, Beijing is very much a modern city where technology and new money is booming. As the city's social transformation continues, many consider Beijing to be the 'one to watch' both economically and culturally. Since the 2008 Olympics, Bejing has continued to grow from strength to strength. World class restaurants, luxury hotels and designer malls targeted towards China's new elite are tourist attractions in themselves.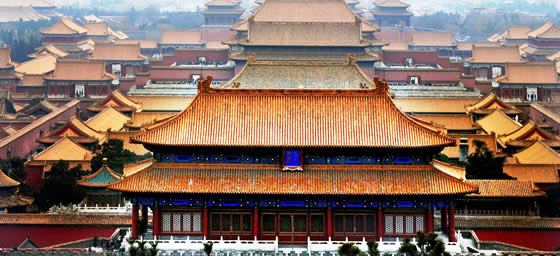 Forbidden City
But not all of the city has a new and shiny exterior and there is still much evidence of Bejing's diverse past. The Forbidden City, the previous imperial palace used by the Ming and Qing Dynasties, stands strong in the middle of Beijing and shows little sign of its 500 years of age. An hours drive beyond the futuristic office buildings and digital billboards lies the country's most famous icon, The Great Wall of China. Between ancient temples such as the Temple of Heaven and sights of great cultural significance like Tiananmen Square, Beijing's history alone is sure to keep you captivated and enthralled.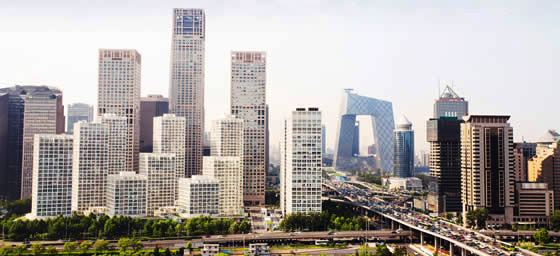 Beijing Skyline
Timelines and wealth aside, at the heart of Beijing is an enduring and proud culture with simple pleasures at heart. Steamed dumplings bought from a street booth, a bike ride through the city's remaining Hutongs, a night of so bad it's good karaoke; these are the priceless moments that keep travellers coming back for more.