Choose from our range of Penang holiday packages below that each include your flights, accommodation, and often special bonuses like tours and free upgrades. If you can't find the package you're looking for, contact one of our friendly consultants on 2830 2899 and don't forget to ask about customising a package to suit your needs.
Looking for Penang Holiday Packages?
We can't find any online Penang holiday deals at the moment but one of our helpful Travel Experts can help you find what you're after! Send us an online enquiry or call us on 2830 2899.
Penang Airport (PEN)
Flights from Hong Kong to Penang will disembark at Penang International Airport.
Penang International Airport (PEN), previously known as Bayan Lepas International Airport, is situated in the southeast area of the island. The airport is located 16 km away from George Town, the capital city of Penang.
Airport Accommodation: There are a number of hotels located in close proximity to Penang International Airport. Book your Penang Airport accommodation.
Airlines that fly to Penang
Airlines that offer cheap flights to Penang from Hong Kong include:
Looking for more than just a flight? A Penang holiday package includes flights, accommodation, and often other extras like tours or car hire. View our Asia Packages.
For more information on Penang holidays check out our Penang travel guide.
The Malaysian island state of Penang is one of the most developed states in the country, commonly referred to as the 'silicon valley of Malaysia.' Though thoroughly industrialised, this does not detract from the island's attractions, with much of Penang's natural beauty and old warm charm still easily visible.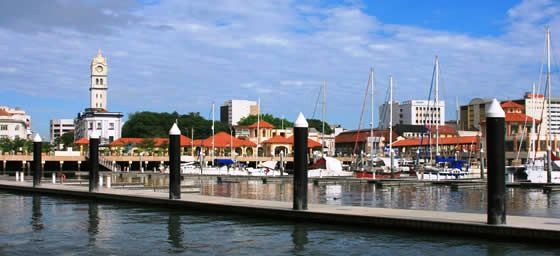 Georgetown, Capital of Penang
Penang's capital is George Town, the financial and government centre of the state. It is also a city of fascinating history, which you can discover at the Queen Victoria Memorial Clock Tower, built in 1897 to commemorate the Diamond Jubilee of Queen Victoria, or at the Nagore Shrine, built in the early 1880s.
George Town, and Penang as a whole, is incredibly multicultural, with Indians, Chinese and Malays each boasting a rich history and strong community on the island. As such, George Town is home to Little India, China Town and a famous culinary culture. Travellers constantly rave about Penang's cuisine, with notable dishes including Char Kuay Teow, a flat noodle stir fry, and Hokkien Mee, a fragrant noodle soup. Some of the best examples of these dishes can be found on the street. Opt for the street hawker with the largest crowd and dig in to some world famous Penang cuisine.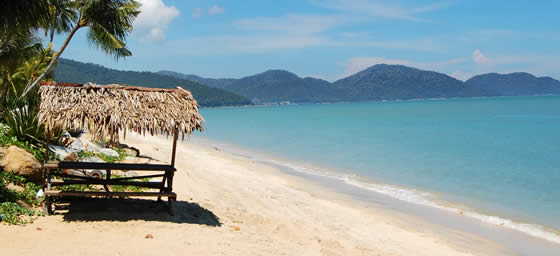 Batu Feringghi Beach
Though the kitchens of Penang may be full of action and activity, the island's beaches are quiet and peaceful. Some of the state's best beaches can be found in the northern part of Penang, such as Batu Feringghi and Taluk Kampi Beach. For even more pristine and untouched beaches, consider heading out to Aman or Jerejak Island, located off Penang's coast.