Choose from our range of South America holiday packages below that each include your flights, accommodation, and often special bonuses like tours and free upgrades. If you can't find the package you're looking for, contact one of our friendly consultants on 2830 2899 and don't forget to ask about customising a package to suit your needs.
Looking for South America Holiday Packages?
We can't find any online South America holiday deals at the moment but one of our helpful Travel Experts can help you find what you're after! Send us an online enquiry or call us on 2830 2899.
For information on airlines that offer cheap flights to South America please refer to our international airlines page.
Flights from Hong Kong to South America may disembark at the following airports:
Bogota (BOG)
Quito (UIO)
Santiago (SCL)
Stretching from the idyllic Caribbean Sea in the north to the spectacular beauty of the snow-capped peaks of Patagonia in the South and surrounded by the Pacific Ocean to the west and the Atlantic Ocean to the east, South America's breadth is awe-inspiring. It is on this continent that you'll able to explore the remains of ancient civilisations, laze around on picturesque beaches and dance all night in mega-clubs. On top this is the Amazon Jungle, the ski resorts and the continent's obsession with football.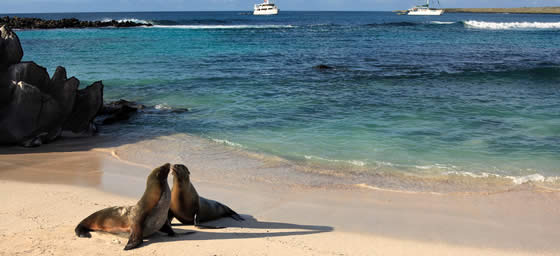 Galapagos Islands
The big ticket attractions include following in the footsteps of the Incas to Machu Picchu in Peru, cruising the Galapagos Islands off the Ecuadorian coast, appreciating the Uyuni Salt Flats in Bolivia and getting saturated under the Iguazu Falls that border Argentina and Brazil. Also to add to the list is the impressive colonial town of Carthenga in Colombia, tango the night away in Buenos Aires and investigate the Cathedral in Santiago de Chile.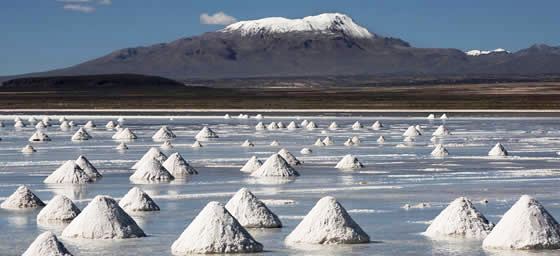 Salar de Uyuni, Bolivia
On the other hand, you may wish to avoid the standard traveller route and head for French Guiana, Suriname and Guyana – equally fascinating countries that are largely untouched by tourism.
Are you ready to explore South America? Check out our flights to South America or contact Flight Centre for great tips on things to do and see on your latin holiday.