Choose from our range of Taipei holiday packages below that each include your flights, accommodation, and often special bonuses like tours and free upgrades. If you can't find the package you're looking for, contact one of our friendly consultants on 2830 2899 and don't forget to ask about customising a package to suit your needs.
Looking for Taipei Holiday Packages?
We can't find any online Taipei holiday deals at the moment but one of our helpful Travel Experts can help you find what you're after! Send us an online enquiry or call us on 2830 2899.
Taipei Airport (TPE)
Flights from Hong Kong to Taipei will disembark at Taiwan Taoyuan International Airport.
Taiwan Taoyuan International Airport (TPE) is the primary airport for Taipei and the busiest airport in Taiwan. Located in the Taoyuan County, Taiwan Taoyuan International has two terminals and is the main hub for China Airlines.
Airport Accommodation: There are a number of hotels located in close proximity to Taiwan Taoyuan International Airport. Book your Taipei Airport accommodation.
Airlines that fly to Hong Kong to Taipei
Airlines that offer cheap flights to Taipei from Hong Kong include:
Looking for more than just a flight? A Taipei holiday package includes flights, accommodation, and often other extras like tours or car hire. View our Taipei packages.
For more information on Taipei holidays check out our Taipei travel guide.
Unbeknown to most travellers, Taipei has the activity, history and charm of great Asian cities like Bangkok and Hong Kong. Its buildings scrape the sky, its monuments are historic and its streets are bustling. But where it differs is that it is relatively free of the tourist crowds. The secrets of the city aren't well known yet, leaving those willing to give Taipei a chance to choose their own Asian adventure.
Though not typically a tourist hub, Taipei is inherently tourist friendly. Transport is clean and efficient. The city's 12 districts are all considered to be reasonably safe. There are no wrong parts of town, leaving the biggest challenge for tourists to be the language barrier.
Once you've mastered your way around, Taipei has plenty of sites to see. Taiwan's capital is home to the bamboo-like Taipei 101, the second tallest skyscraper in the world. The city's National Theater and Concert Hall is another prized landmark of Taipei. Built in 1987, the hall was the first of its kind to be built in Asia and remains a popular establishment today, hosting both local and international artists and performers.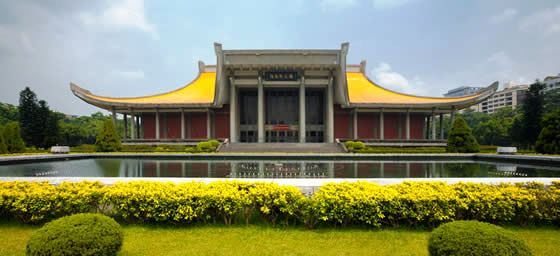 Sun Yat-Sen Memorial Hall
Delving further back into Taipei's history is the Sun Yat-Sen Memorial Hall which pays homage to Dr. Sun Yat-sen, the Republic of China's National Father. Another of Taipei's famous monuments is the Chiang Kai-shek Memorial Hall, which is in memory of the former President of the Republic of China and features iconic architecture.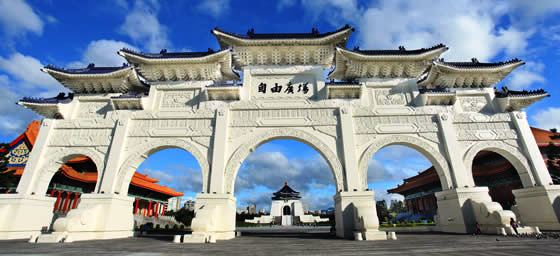 Chiang Kai-shek Memorial Hall
In addition to landmarks and monuments, Taipei's culture is worthy of exploration. Take part in a traditional tea ceremony, dine at a quirky themed restaurant or embrace the city's favourite past time - karaoke.